What is a cookie?
Cookies are small text files that are placed on your computer by websites that you visit. They are widely used in order to make websites work, or work more efficiently, as well as to provide information to the owners of the site so they can tailor the site to your personal preferences.
Some websites will also use cookies to enable them to target their advertising or marketing on your location and/or browsing habits. Cookies may be set by the website you are visiting ('first party cookies') or they may be set by other websites who run content on the page you are viewing ('third party cookies').
The new EU cookie law (e-Privacy Directive) applies to how websites use cookies and similar technologies for storing information on a user's computer or mobile device. It covers how, from 25th May 2012, websites should inform its users on cookies, keep them informed of what types are used and give them the information so that they may choose to use them or not during their website experience.
For more information please visit the Information Commissioner's Office
Use of cookies by this website
This website uses cookies that are strictly necessary to enable a user to use the website.
This website also uses cookies for capturing and providing data on what pages and areas of the website that users visit so we are then able to focus on the parts of the site that are most popular.
Cookie
Name
Purpose
More Information
ASP.NET
ASP.NET_SessionId
Session Cookies

Essential for a website to function properly. Used for a variety of purposes. Such as remembering what a user has put in their shopping basket on eCommerce sites. They could also be used for security and login purposes.

These session cookies expire and are deleted after a browser session so would not be stored longer term. For this reason session cookies may sometimes be considered less privacy intrusive than persistent cookies.
Visit the Microsoft website
Google Analytics
_utma
_utmb
_utmc
_utmz
Persistent cookies (third party)

These cookies are used to collect information about how visitors use our site. We use the information to compile reports and to help us improve the site.

The cookies collect information in an anonymous form, including the number of visitors to the site, where visitors have come to the site from and the pages they visited.
Click here for an overview of privacy at Google

To opt out of being tracked by Google Analytics across all websites visit:

Google Analytics Opt-out Browser Add-on.
This website does not use behavioural advertising cookies or third party cookies.
How can I control cookies?
If you don't want to receive cookies, you can modify your browser so that it notifies you when cookies are sent to it or you can refuse cookies altogether. You can also delete cookies that have already been set. If you wish to restrict or block web browser cookies which are set on your device then you can do this through your browser settings; the Help function within your browser should tell you how. Alternatively, you may wish to visit www.aboutcookies.org, which contains comprehensive information on how to do this on a wide variety of desktop browsers.
Please also be aware that we make every effort to respect your choices, however, there is the possibility that not all cookies will be captured. If this is a concern then we would recommend that you change your cookie settings via your browser; your browser help function will tell you how.
Cookies settings and Browsers
Internet Explorer
Step 1: Tools >> Internet Options >> Privacy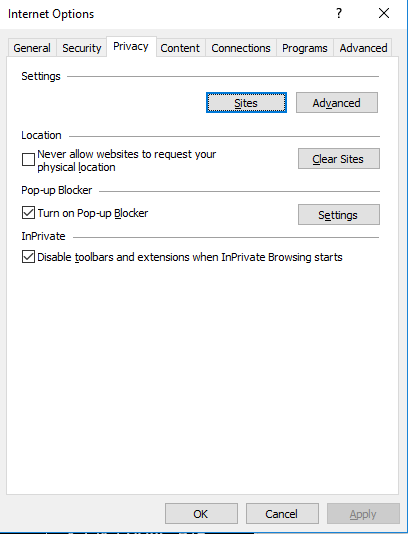 Step 2: Tools >> Internet Options >> Privacy >> Advanced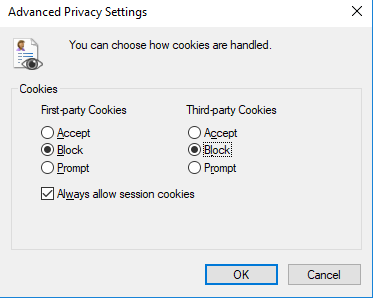 Firefox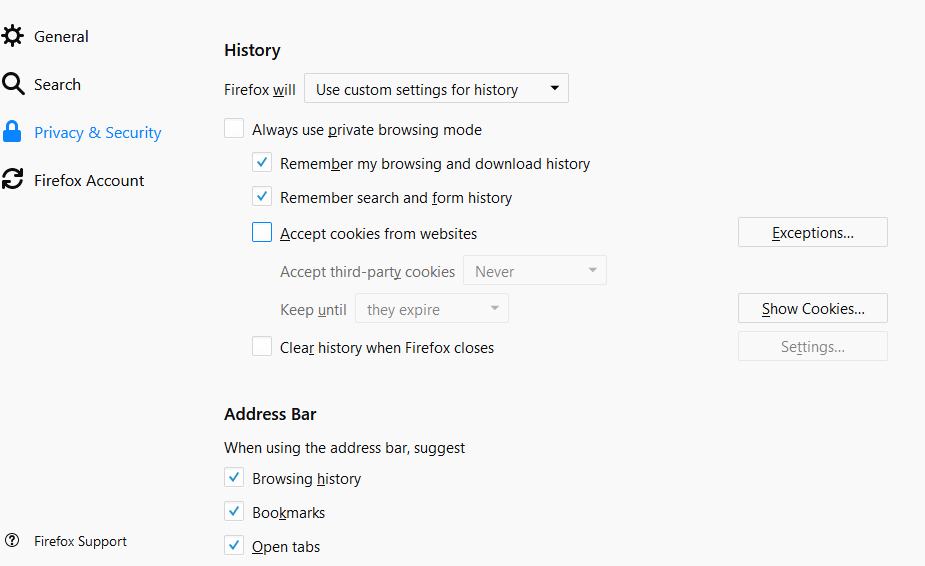 Google Chrome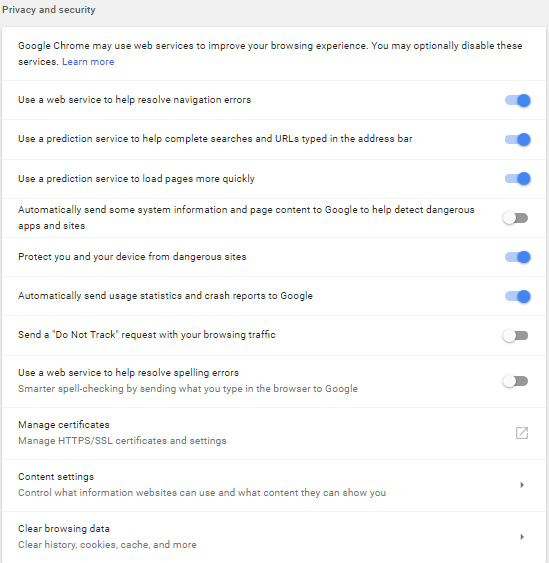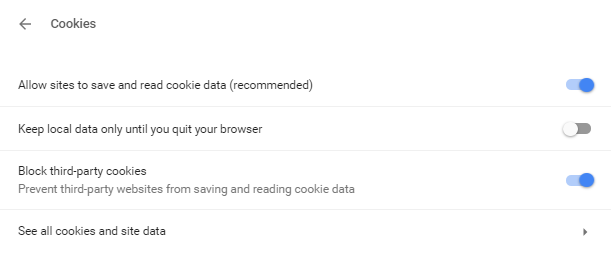 Safari
Step 1: Tools >> Preferences >> Privacy